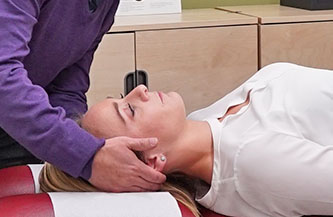 Choosing Your First Chiropractor
Although the value of traditional medicine cannot be denied, there are cases wherein a visit to the Chiropractor are warranted.
At Tree of Life Chiropractic we begin with a detailed health history to investigate the reason for your visit, any signs of past and current stresses.
A consultation with the doctor will help determine what your goals are for care. Dr. Nenos will then begin his examination which will range from a number of functional, orthopaedic and neurological tests to familiarize himself with your overall function.
An X-ray evaluation may be considered to investigate the structure, alignment, and rule out any contraindication to care. A biomechanical report can be provided for your records should you request one.
Following the examination, a custom treatment plan will be presented based on your needs and the doctor's best recommendations. Should a referral to an alternative practitioner be warranted, it will be discussed with you prior to starting care.
Progress assessments are performed at regular intervals to ensure we are seeing improvements in your care. After completing a corrective chiropractic program you will have the option to continue with maintenance care at less frequent intervals to optimize your health.
Although we are not permitted to guarantee results what we can say is that you will be properly informed of your condition and thoroughly enjoy the friendly atmosphere on your journey towards health.
We look forward to meeting you!