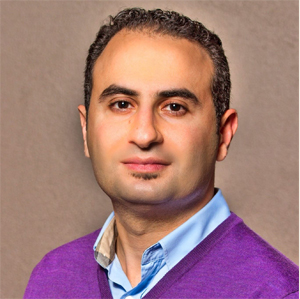 Dr Nenos Damerchie
About Dr.Nenos Damerchie
Dr. Nenos has been a Hamiltonian since 1990. He completed his undergraduate education at the University of Western Ontario and earned a Bachelor of Health Science degree with Honors. It was in his first year of university that he learned of a profession called Chiropractic. At the time, Dr. Nenos was considering pursuing medicine. Shortly after speaking with many prominent chiropractors and eventually becoming a patient himself, he realized that there was more to this profession than just neck or back pain.
After deciding to pursue Chiropractic he attended the only English speaking school in Canada, the Canadian Memorial Chiropractic College (CMCC) in Toronto Ontario. He was actively involved at the college which ultimately earned him the Raymond Moss Award. While attending CMCC he was also honoured to receive a grant from the Canadian Institute of Health Research to conduct research in the field of anatomy. He graduated with a Doctor of Chiropractic Degree in 2008 and shortly after began practicing as an examination doctor in one of the busiest Chiropractic Clinics in the Golden Horseshoe Area. Shortly after Dr. Nenos followed his heart and decided to open Tree of Life Chiropractic in his hometown of Hamilton.
Dr. Nenos is actively engaged in the community. He served as Canadian Director of the Assyrian Medical Society for a period of time, a humanitarian organization dedicated to serving children, families, and their communities stricken by the war and famine in the Middle East. The organization's leadership is based on accountability, transparency and honesty which is a reflection of his practice. He is also a runner and triathlete and competes mainly in half marathon distances (21.1 Km). Today, Tree of Life Chiropractic is blessed to serve patients from Hamilton and surrounding areas. He is also the health expert on the local TV show Hamilton Life and can be seen on Cable 14 producing content for his own health show. He is passionate about topics of health relating to the spine and nervous system, nutrition, mind, and exercise.
"My passion is helping achieve their health goals by adopting a healthy lifestyle."
~ Dr. Nenos Damerchie